Up Close and Personal with 2009 Award Winners

Since 2010, I have been at the Cleveland Clinic Cole Eye Institute and serve as the Norman C. and Donna L. Harbert Endowed Chair for Ophthalmic Research and the Director of The Tony and Leona Campane Center for Excellence in Image-guided Surgery and Advanced Imaging Research. I am a member of the Retina Society, Macula Society, and the American Society of Retina Specialists.
My research laboratory focuses on translational intraoperative OCT technology and advanced image analysis platforms, including radiomics and machine learning. In addition to image-guided surgery, my primary research interests are in the identification of imaging biomarkers for diabetic eye disease and AMD that provide enhanced information for precision therapeutics.
Outside of work, I enjoy spending time with my wife and two children.

I am a partner at Bay Area Retina Associates (BARA) in the San Francisco Bay Area. I am fortunate to work with a group of partners who foster an unusually close, engaged, and caring work environment while also maintaining the highest quality of care. In 2013, I founded BroadSpot Imaging Corporation to leverage small scale optics and electronics to dramatically drop the size and cost of ultra-widefield retinal imaging technology. The company developed a novel multi-channel handheld imaging platform to reach patients in any setting but also to serve as a backbone for machine learning applications in acute systemic disease. Over the years, my role shifted from CEO to Chief Technology Officer and Chairman until the technology was acquired in 2021. The journey from early-stage funding and technology development through IP portfolio development, industrial design, user interface refinement, and clinical trials was a dense and enriching experience, and I am still unpacking everything that I learned along the way.
I have been involved in the annual ASRS Business of Retina meeting since shortly after finishing my training and I have served as Chairman of the organizing committee for several years now. The business of retina (operations, finance, strategy, compliance) is increasingly complex as more treatments enter the arena, private equity changes the playing field, and the healthcare landscape continues to evolve. Guiding the format and content of the annual meeting, with the help of an excellent organizing committee and support staff, has been fulfilling and hopefully impactful to our broader retina community.
My personal interests have ranged from stone sculpting, 3D CAD design and cooking to sewing, poetry and spoken word. I believe that continuously learning new hobbies can help maintain a flexible mind, which makes me a better doctor, a better partner, and perhaps a more interesting person!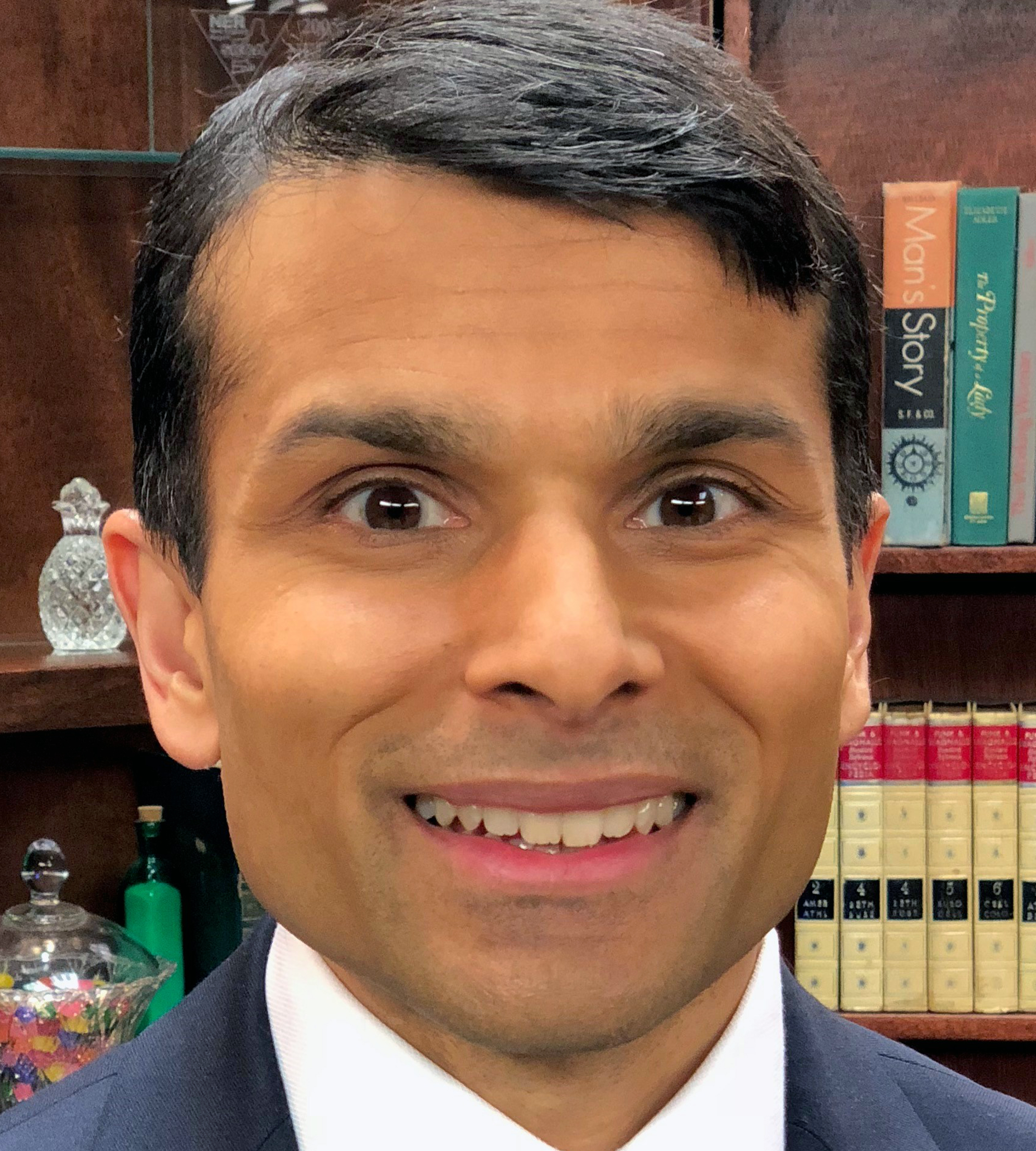 I practice at Ophthalmic Consultants of Boston where I am the Co-Director of the Tufts/OCB Vitreoretinal Surgery Fellowship. One of the most enjoyable aspects of my job is training our four outstanding surgical fellows, who regularly teach me more than I teach them. I am an assistant professor at Tufts University School of Medicine and a lecturer at Harvard Medical School.
At any given time, I am actively involved as a sub-investigator or principal investigator on numerous clinical trials. I serve as Editor of the Clinical Trials Section of Retina Times. I was awarded the ASRS's Senior Honor Award and the Academy's Achievement Award. I am proud to have run the 2018 and 2020 Boston Marathon for the Massachusetts Association of the Blind and Visually impaired, raising funds and awareness for a noble charity that has helped so many patients in need.
When I am not working, I value my time with my wife and two children. Despite our busy individual schedules, we always make our nightly family dinner a priority.

I am currently M. Louise Simpson Endowed Chair/ Associate Professor of Ophthalmology at the Emory Eye Center and Faculty Fellow at the Emory Global Health Institute specializing in uveitis and vitreoretinal surgery. I am currently serving on the Executive Committee of the American Uveitis Society and hold memberships within the Macula Society, Retina Society, and American Society of Retina Specialists. My clinical practice is focused on uveitis, retinal vascular disease, macular disease and retinal detachment repair.
My primary research interests within infectious uveitis include management of Ebola virus associated eye disease and studying emerging infectious diseases with collaborators in the United States and in Sierra Leone. Our Quiet Eye West Africa project has focused on eye care for Ebola survivors in West Africa and hopes to address disparities in retina and uveitis care in resource-limited settings. At Emory, we are studying the outcomes of syphilitic retinitis and herpetic viral retinitis/ acute retinal necrosis. Within noninfectious uveitis, we are focusing on systemic and local immunotherapeutics including novel drug delivery platforms for adult and pediatric uveitis.
My personal interests outside of work include spending time with my wife and three boys in their plethora of activities including swimming, tennis, basketball, and sushi.
Attention former
award winners!
Have you recently moved? Did you start or join a new practice or change academic institutions? If you would like your information to appear on this News page, please email karen.baranick
@michelsfoundation.org.