Up Close and Personal with 2022 Award Winners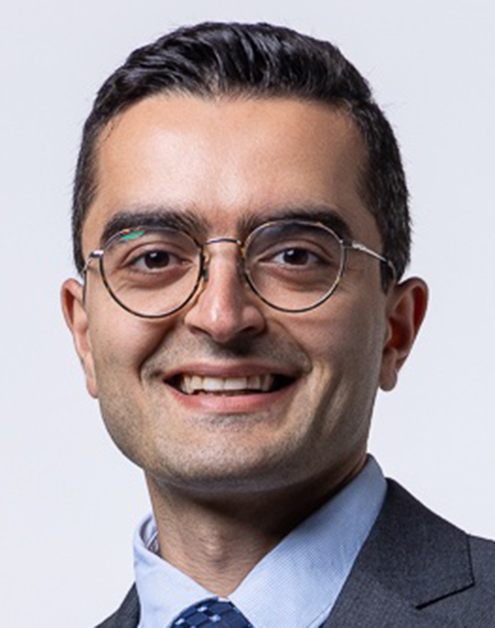 I am incredibly humbled and honored to be a part of the Michels Fellowship Foundation family. Since receiving the Foundation award, I completed my training in vitreoretinal surgery as well as my Chief Residency at the Bascom Palmer Eye Institute.
In the fall of 2023, I joined the Retina Consultants of Texas (RCTX) in Houston, where I look forward to continuing my clinical practice. At RCTX, my interests include participating in novel drug trials. Additionally, we are working toward the development of artificial intelligence programs in retinal imaging for integration into clinical practice and research.
On a personal note, I have been able to continue my travels, having visited Argentina, Chile, Portugal, Japan, and South Africa this calendar year.

I am deeply honored and humbled to join the Michels Foundation Fellowship family. I completed medical school as part of the MD/PhD program at the University of Southern California and Caltech, where I received a PhD in electrical engineering and focused my research on using microelectromechanical systems (MEMS) to develop a fluid filled, biomimetic intraocular lens as a therapy for presbyopia. I stayed at the Roski Eye Institute at USC for residency and completed fellowship at the Byers Eye Institute at Stanford.
Currently, I am a clinician scientist at Byers Eye Institute. I am very grateful to be able to pursue my research interests while also caring for patients. My research focus involves designing implantable ophthalmic devices using microfabrication techniques and microstereolithography. At the moment, I am working on a novel drug delivery device.
In my spare time, I enjoy traveling with my wife to hike, kayak, and snorkel to our hearts' content.
Attention former
award winners!
Have you recently moved? Did you start or join a new practice or change academic institutions? If you would like your information to appear on this News page, please email karen.baranick
@michelsfoundation.org.