Up Close and Personal with 2022 Award Winners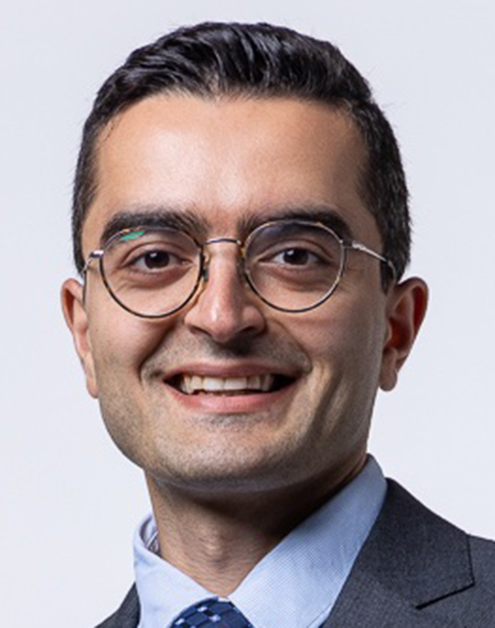 I am humbled and grateful to have joined the Michels Fellowship Foundation family in the footsteps of the many amazing doctors before me. After receiving my medical degree from the University of Chicago, I completed my ophthalmology residency at the Bascom Palmer Eye Institute where I am currently a vitreoretinal surgery fellow and Chief Resident. I have been blessed to have great mentors along each step of my training to which I owe this honor.
My current research interests include the novel application and integration of ophthalmic imaging platforms within retinal practice. Past work has included the use of optical coherence tomography angiography to grade diabetic retinopathy. I am also passionate about advancing diversity within medicine.
When not at work, I love to travel and have had the chance to visit over 40 countries.

I am deeply honored and humbled to join the Michels Foundation Fellowship family. I completed my clinical training in the MD/PhD program at the University of Southern California and Caltech, where I received a PhD in electrical engineering and focused my research on using microelectromechanical systems to develop a fluid filled, biomimetic intraocular lens as a therapy for presbyopia. After residency at the Roski Eye Institute at USC, I joined the Byers Eye Institute at Stanford as a vitreoretinal surgical fellow.
My long-term research interests involve translational research on implantable and non-implantable medical devices to develop new therapies based upon patient needs.
When I am not designing or building novel devices, my wife and I enjoy gardening, snorkeling, hiking, and playing with my cat.
Attention former
award winners!
Have you recently moved? Did you start or join a new practice or change academic institutions? If you would like your information to appear on this News page, please email karen.baranick
@michelsfoundation.org.